Hey Guys!
Here are the upcoming updates for Pandaclip v1.6.1 that will come on 20th February!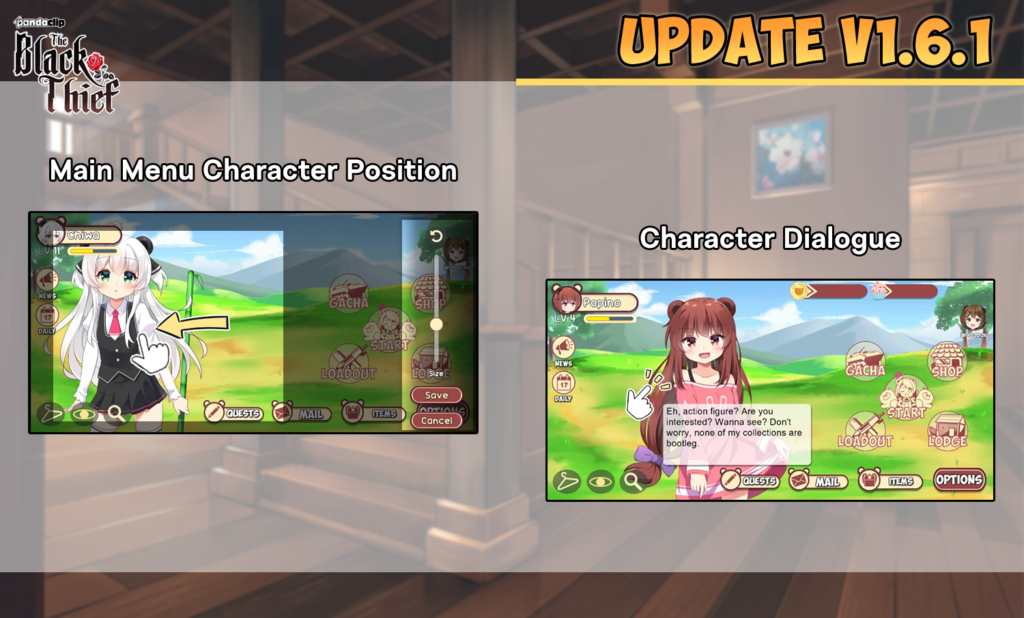 💻 Main Menu Character Position and Dialogue 💻
You can move the position and change the size of the Character in the Main Menu Screen! They will also say a few words if you tap them 😉 Have fun customizing your favorite character~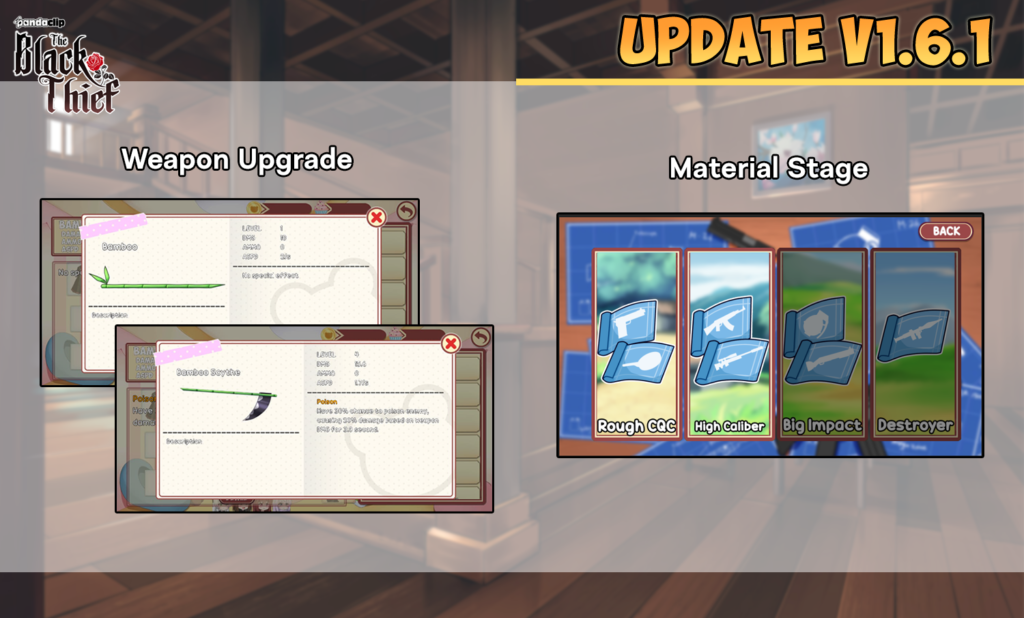 ⚔️ Weapon Upgrade and Material Stage ⚔️
Upgrade your weapon to increase their Evolve limit! There will be new stages available for you to collect the required materials for the upgrade. Get stronger by upgrading your weapons and fight those Black Bears 💪 This system is still underdevelopment and will be updated more in the future.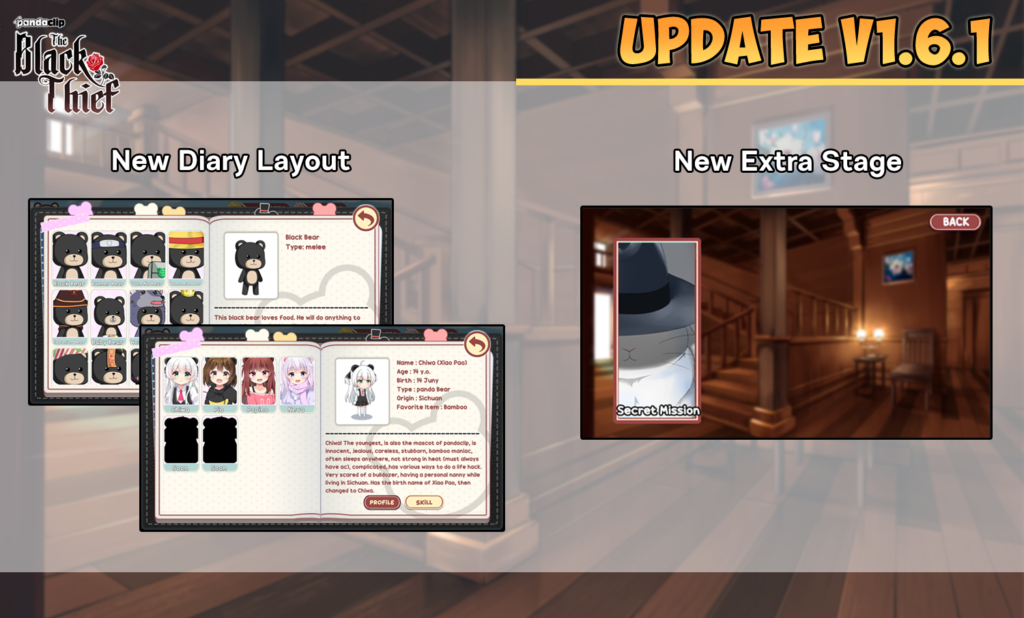 📖 New Diary Layout 📖
You can browse details on Characters, Enemies,Weapons and even Stories in the New Diary now. Make sure you collect everything to complete the Diary section 😉
⭐ New Extra Stages ⭐
New Extra Stages will be unlockable. More stories, stages and rewards to collect!
Stay tuned for more info!
Download link http://bit.ly/2KioNhv
Facebook Group: http://bit.ly/BlackThiefGroup
Discord: http://bit.ly/2X58LMg
Twitter: https://twitter.com/hiclaystudioInstagram: https://www.instagram.com/hiclaystudio/